Welcome in our Incubator

Creating the future together
We support founders of a new business and young entrepreneurs. We offer a dynamic surrounding and outstanding basic conditions in the starting and stabilization phase to technology oriented companies. It is our aim to implement business ideas from the early research trough the pilot product development right up to the product launch.


New Settlements
---
B5-Optics UG
Developing innovative opto-mechanical assemblies and systems

BonGo Innovation Germany GmbH
Development, production and sale of components of electric mobility
Entwicklungsbüro Dr. Tänzer & Stolzenberg
Engineering services of scientific equipment
JUST UP! Tobias Schöne
Development, manufacturing and sales and service of electronic and electromagnetic stabilization components
Smart Commerce S.E.
Planning, construction and operation of e-commerce solutions
StartUp Centre Jena - Optimal support for entrepreneurs

The StartUp Centre does concentrate the experiences of
Friedrich Schiller University Jena, University of Applied
Sciences Jena, Technology and Innovation Park Jena, Centre
for BioInstruments and Chamber of Industry and Commerce
in a regional network to support technology orientated
entrepreneurs.
Its speaker is Randolf Margull, Managing Director of the
Technology and Innovation Park Jena.
Our competence network NEMO-SpectroNet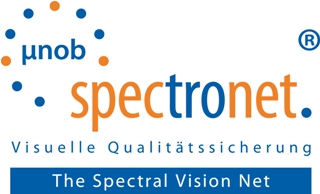 SpectroNet - a network of specialists for visual quality
assurance with digital, colour and spectral imaging in
research and industry, food and health care,
environmental protection and administration - managed
by Technology and Innovation Park Jena.

We offer knowledge transfer in real time and collaboration on demand. Our network partners solve complex quality problems conveniently, reliably and affordably.
Our technological emphasis is on the innovation area of optical technologies. As enabling technologies, with their connections with modern information and communication technologies, they are converging independently of location, branch, and cluster in the growth markets of visual quality assurance with digital, colour and spectral imaging.