Founder's Spirit creates economic power
Since its founding in 1991, the Technology and Innovation Park Jena (TIP) supported and promoted more than 245 young technology-oriented enterprises from the sectors of nano and microsystems technology, sensor technology and optics, communication and software development as well as medical and environmental technology.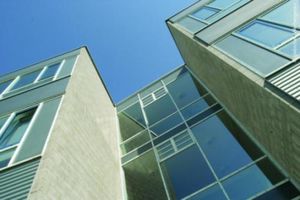 Ideas and company profiles include the automatic production of aspheric lenses, the microfabrication of superconductive sensors and the development of hard and software systems for virtual factories, but also for miniaturized technical solutions deployed in environmental analytics. Other enterprises supported by TIP focus on new optical measurement technologies or novel medical technical solutions for the production of patient-specific implants.

Having benefited from a successful start-up phase in the Technology and Innovation Park, more than 90 enterprises decided to settle in Jena or in the adjacent Saale-Holzland-Kreis until 2014. These companies created more than 1.000 qualified jobs – an essential and sustainable contribution to the development of industrial clusters in the technology region JenArea21.


Our minds set on regional business development, we are consequently pursuing our objective of strengthening the exemplary innovation system established in Jena. Furthermore, TIP strives to remain the driving force for the development and expansion of competence networks as well as for the opening-up of new innovation potentials for founders and young enterprises.

Within the 23 years of its existence as a founder center, the Technology and Innovation Park Jena gained enormous reputation and was awarded the quality seal "Anerkanntes Innovationszentrum" [renowned innovation center] of the Bundesverband der Deutschen Innovations-, Technologie- und Gründerzentren [Federal Association of German Innovation, Technology and Founder Centers]. TIP emerged to be the crystallization core of a practiced alliance of science, economy and founding spirit in the technology region Jena.